When teachers assign you home-language homework, you will receive them on your homepage on the app.
Locate the DLL activity on your child's feed. The homework will have a DLL icon
To view the vocabulary and key sentences and translations, tap on "Other Languages".
Tap the speaker icon to have the vocabulary and key sentences translations read aloud.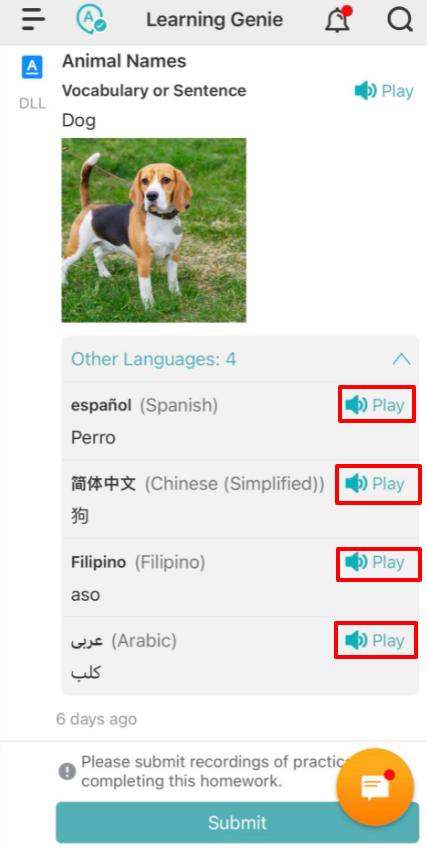 Tap on "Submit" to send your recordings of practice and add in comments.
Tap on the red circle to record audio of your practice, and/or tap on the space at the top where it says "Add a comment" for your comments on the homework.
Don't forget to tap "Submit" when you're done to send your homework back to your child's teacher.

Then tap the "Ok" button to confirm.
Your submission will be added under the homework on your homepage.
You can tap on the audio to listen to your recording. You can also tap on the three dots to edit your comment or re-record your audio or delete the submission.
Please reach out to us if you have additional questions!
(760)576-4822