For security reasons, please upload a real picture for Name-to-Face recognition.
1. Log-in to Learning Genie blue parent app
2. Select the three lines in the upper right corner
3. Select your name in the blue box on the right side
4. Select the row called "attendance avatar"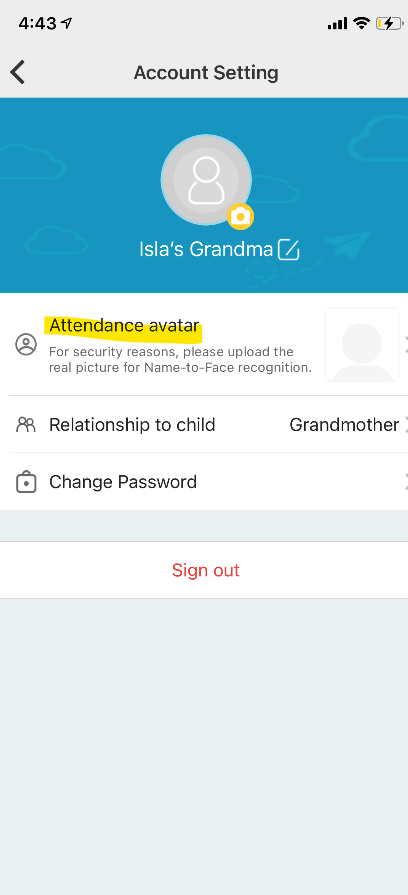 5. You will have an option to take a photo or select from album
6. Submit!